the easy way to manage HDF5 data
Join the many research organizations, data-driven corporations, and universities across the globe who use HDFql. It's free.

Simple
Designed to be as simple as SQL. Hides complex operations and frees users from low-level details

Reliable
Unfailing robustness and reliability. HDFql is checked against hundreds of existing tests before new versions are released

Clean
Offers a clean interface requiring just a few intuitive statements even for complex operations. Gone are the days where HDF5 required endless lines of code
Writes
Unlike other tools, HDFql not only reads HDF5 but also allows you to write HDF5 data

Fast
Processes data using all nodes and cores available. This means much higher volumes of data are processed in the same amount of time

Portable
Portable across C, C++, Java, Python, C#, Fortran and R using one uniform high-level language

Intuitive
Based on models of human cognition and natural language. Fast learning curve

Platforms
Supports Windows, Linux, macOS
HDFql is the first high-level language to manage HDF5 data. Designed to be as simple and powerful as SQL, HDFql dramatically reduces the learning effort and time needed to handle HDF5. Built on intuitive syntax, the tool offers a clean interface which reads and writes HDF5 data across programming languages and platforms.
As an example, imagine that you need to create an HDF5 file named "myFile.h5" and, inside it, a group named "myGroup" containing a one dimensional (size 3) dataset named "myDataset" of data type integer. Additionally, the dataset is compressed using ZLIB and initialized with values 4, 8 and 6. In HDFql, this can easily be implemented as follows:
create file myFile.h5
use file myFile.h5
create dataset myGroup/myDataset as int(3) enable zlib values(4, 8, 6)
In contrast, using the C API on the same example is quite cumbersome:
hid_t file;
hid_t group;
hid_t dataspace;
hid_t property;
hid_t dataset;
hsize_t dimension;
int value[3];
file = H5Fcreate("myFile.h5", H5F_ACC_EXCL, H5P_DEFAULT, H5P_DEFAULT);
group = H5Gcreate(file, "myGroup", H5P_DEFAULT, H5P_DEFAULT, H5P_DEFAULT);
dimension = 3;
dataspace = H5Screate_simple(1, &dimension, NULL);
property = H5Pcreate(H5P_DATASET_CREATE);
H5Pset_chunk(property, 1, &dimension);
H5Pset_deflate(property, 9);
dataset = H5Dcreate(group, "myDataset", H5T_NATIVE_INT, dataspace, H5P_DEFAULT, property, H5P_DEFAULT);
value[0] = 4;
value[1] = 8;
value[2] = 6;
H5Dwrite(dataset, H5T_NATIVE_INT, H5S_ALL, H5S_ALL, H5P_DEFAULT, &value);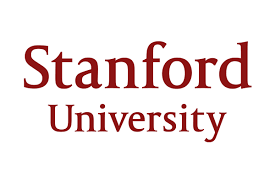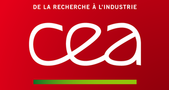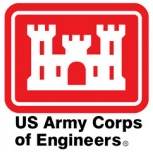 HDFql was launched in 2016 by a team of interdisciplinary experts with vast experience from world leading research facilities (such as CERN), Fortune 50, and top universities in the United States and Europe. We believe (scientific) big data management should be simple, clean and fast, and we're especially passionate about the promises of machine learning in cleantech, healthtech and science.
HDFql is currently being used to power electric vehicle strategies, to crunch data in renewable energy, and to deliver breakthroughs in science, biotechnology and engineering. Because we aspire to advance data-driven discoveries, HDFql is free.